Business management and accounting software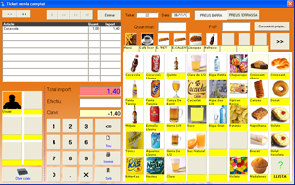 Our programs have been developed entirely by inproject professional, and cover the main needs of any small or medium business: purchasing, sales, stocks, production, accounting and treasury, etc ...
Have been developed from the experience of its creators and the analysis of the specific needs of different customers who until now have relied on our solutions. Really, we have created some standard modules, with very small changes, can adapt to any situation.
Having a homemade software allows us to provide better customer service, adapted to the particularities of your business.