Microsoft will end Windows XP support next April
On April 8, 2014 will be the end of support for Windows XP and Office 2003. Today, users expect their computer skills in virtually did not exist in 2001 and that they can not provide Windows XP or Office 2003. Access from anywhere and use computers multiple formats, the development of [...]


ACCDFISA Servers Virus alert
Virus Alert on servers: Virus ACCDFISA. This virus encrypts all the files on your hard drive, its creators call a rescue to provide the decryption code. It is very important to perform a daily backup off the server or PCs. Today the affected files can not be recovered. No navigate internet [...]


ACCDFISA Servers Virus alert
Virus Alert on servers: Virus ACCDFISA. This virus encrypts all the files on your hard drive, its creators call a rescue to provide the decryption code. It is very important to perform a daily backup off the server or PCs. Today the affected files can not be recovered. No navigate internet [...]


Microsoft will end Windows XP support next April
On April 8, 2014 will be the end of support for Windows XP and Office 2003. Today, users expect their computer skills in virtually did not exist in 2001 and that they can not provide Windows XP or Office 2003. Access from anywhere and use computers multiple formats, the development of [...]


Microsoft will end Windows XP support next April
On April 8, 2014 will be the end of support for Windows XP and Office 2003. Today, users expect their computer skills in virtually did not exist in 2001 and that they can not provide Windows XP or Office 2003. Access from anywhere and use computers multiple formats, the development of [...]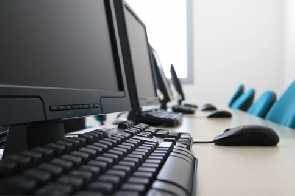 If it is important that your company has the most advanced technology and computer systems, so is their team has the knowledge needed to remove it the most.

Inproject offers training elated to the computer world.

Courses are taught mainly in facilities and Inproject custom title, even if the required course can also be taught to your company and your own computer.

If you are interested in joining your company computer issues, please contact us.

HP

Compaq

Intel

AMD
Seagate

Epson

Lexmark
Panda

Conceptronic

Eset

Ricoh

Cisco

Linksys

D-Link

Microsoft